All Major Brands Serviced
Microscopy
Microtomy
Image Analysis
Video Systems PC's
Micromanipulation
All Lab Equipment
Authorized Dealer For:
All Lab Supplies Consumables, Chemicals, Reagents, Clean Room Supplies
Contact Information
George Spencer
1 Symphony Lane
Derry, NH
Phone: 603-437-0711
Fax: 603-432-0215
E-Mail: George Spencer
What's New

Leica CV5030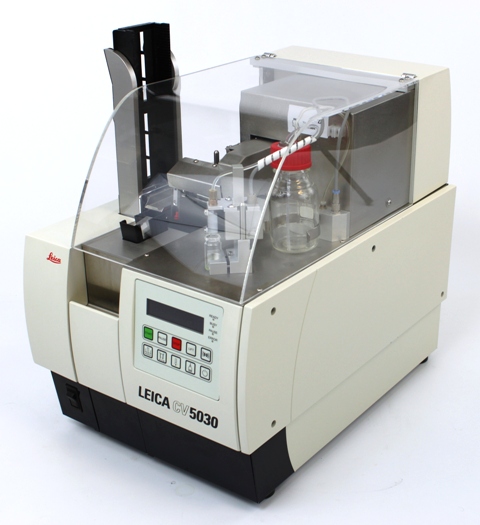 Info Box
You only get one chance to process specimens correctly, but patients need a fast turnaround to end their anxious wait. Leica tissue processors help you simultaneously increase quality and throughput with built-in quality, reliability and tissue protection. So choose the right instrument for your workload to maximize efficiency and protect critical patient tissue.